1 tag
1 tag
1 tag
1 tag
1 tag
I am one of those....
http://internetjaywalking.blogspot.com/2007/07/i-hate-filipino-culture.html Article worth reading.
1 tag
1 tag
040313
There is nothing much special this day. I have not eaten anything the whole day aside from taho and ice cream. My stomach badly searches for heavy meals but unfortunately it is not available at home. Home alone, I just locked myself inside my room and continued to read a book. Did not notice the night already poured in. The house felt miserable as always. There is this atmosphere that always...
1 tag
2 tags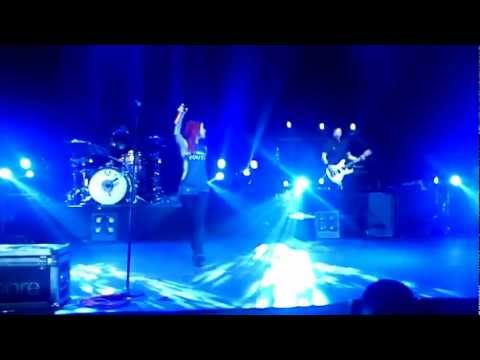 1 tag
1 tag
032013 | Envi-shion Fashion Show
It all started when our prof in Viscomm announced that Envi-shion Fashion Show will serve as our final exam and that all Viscomm subject takers are assigned for entertainment purposes, a.k.a models. He said that in our assigned groups, we will choose four members who will be the models. Since I am not reliable on fashion designs and all, I did not hesitate to be one of the models when my...
2 tags
For the first time, nakasalamuha ko yung ibang kablock ko na hindi ko maapproach dati. Though hindi naman ako ganung ka-close sa kanila, pero yung feeling na talagang pinapakisamahan nila ako kahit alam kong wala talaga ako ganung masabi sa kanila, ang saya pala. :)
2 tags
1 tag
I've always been this kind of person who tends to be busy at all times. If not, I can be found mostly alone reading books and be with my friends at school though I'm just the tail of them (laging sunod ng sunod at minsan lang magsalita/lagi lang nakikinig sa kanila haha ☺) then I spend hours playing computer games with my boyfriend at home. These has always been my routine in life. ...
2 tags
I felt the need to address this.
Personally speaking, I am not a religious person. I may belong to one of those religion which is very strict and demanding, particularly Iglesia Ni Cristo, but in terms of relationships I am not making a big deal of it. I know religion makes a huge conflict in relationships and I am always sorry when my other half needs to sacrifice his own beliefs just to face a new one. First, it's not my...
1 tag
021513 | ParaThrillaInManilaPart2
I really saved a lot of money just for this! Only that, I wasn't prepared enough to bring extra money because first, I only decided to go when it's already the day of the concert and second, I was expecting for general admission but tickets were sold out and I had no choice but to choose upper box, that's why I wasn't able to buy a shirt from the merch. Anyway, the...
1 tag
1 tag
1 tag
Meeting him is not by accident
July 14, 2012 (Saturday). That was the first day of our CWTS class in our assigned rooms. Before kasi we had our first three modules discussed at ST Quad. I was confused whether my class is actually 7am or 8am, so I decided to leave my house early so that I won't be late just in case. Pagdating ko dun sa CS219, mag-7am pa lang, akala ko ako yung unang estudyante na papasok dun sa room namin,...
1 tag
Sometimes
Sometimes I wish I could feel her warmth whenever I am sick. Sometimes I wish I could hear her reprimanding voice whenever I did something wrong, though it's very annoying. Sometimes I wish I could have her to shop with me. To buy my clothes, my frivolous yearnings… As long as she's with me. Sometimes I wish I could hear her laugh and see her smile again… Not the fake...
1 tag
"There's a story behind every person. There's a reason why..."
1 tag
The accidental meet.
Where you meet someone unexpectedly, you never would have thought they would mean so much to you but when you turn around and suddenly.. they mean so much to you. Who would have thought they would mean the world to you.
1 tag
1 tag
"I don't know any perfect people - only really really flawed people who are still..."
– John Green
2 tags
1 tag
2 tags
122512
Uhmm so yeah… Christmas. I spent my Christmas with Ken. We went to District Ayala (a mall that has just opened) and roamed there for about an hour or two. Because most of the stores there are still closed, we went to Robinsons Imus afterwards. Actually, I really don't care where we go as long as we are together. So we slightly had a hard time which place should we visit. Anyway, I...
1 tag
1 tag
Reminiscing all the memories I gained for the past few years. Hi, I'm reading all of my blog posts again on my old blogs and it makes me want to go back during that time.
1 tag
1 tag
I envy those who still have their families intact.
1 tag
122412
I actually hate how I'm feeling right now. I was having a fit a while ago because my brother (the second one because I have two brothers) did not return to Laguna this morning. Knowing that I'll be spending my Christmas tomorrow with a special someone alone, my eldest brother will spend his with his girlfriend and my dad in his office due to work, my brother who went through all the...
1 tag
1 tag
"Life's too awesome to waste your time thinking about someone who doesn't treat..."
– Jack Barakat
1 tag
*serious conversation w/ eye to eye contact (yung tipong nose to nose yung distance ng mukha namin jk)*
Ken: Tignan mo Kath oh, ang taba taba ko tapos tanggap mo ako?
Kath: Eh ano naman?
Ken: Eh kasi 'di ba ang hanap niyong mga babae yung macho, malaki yung katawan...
Kath: Eh wala naman yun dun eh. Tsaka iba hanap ko.
Ken: Ano naman yun?
Kath: ...babae.
Ken: *sabay talikod*
ROFL
1 tag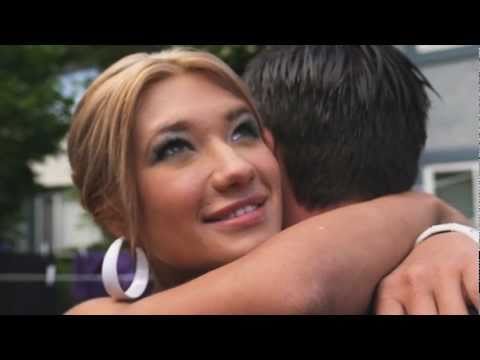 1 tag
2 tags
Isn't it painful that people come into your life and then leave as if nothing had happened? People who used to make you smile, and now they leave as if you haven't existed. This is life's way of toying us. People come and go. But always remember, people who come into your life will always leave a mark, painful or not, and it's up to you how will you accept and appreciate...
2 tags
I admit that things that are currently happening in my life are not going the way it is planned. I remember how I decided for myself that I would remain single, try to mold myself to become independent and try not to depend on others after all of what happened. Of course, I can absolutely live without a love life and serious relationships. I don't seek for those stuffs, because I know it...
1 tag
I was raised being influenced with music ever since. My dad, who can play the piano and guitar very well, pushed me to this. I was taught how to play piano/keyboard/organ when I was 9 years old with the help of our church organist. I can still remember how fast I learned and I even had advanced lessons than those people who were older than me (those at about 13 years old above). Unfortunately, the...
2 tags
2 tags
121312
Everything went so unexpected this day. I'm really wasted lately at school. I haven't brought with me my exam permit, worse, the registrar didn't gave me a special permit. Our Panitikan prof is not accepting late permits because she'll be attending a party on the afternoon, but anyway I tried to beg her some spare time, but wasn't effective though. I ranted about it...
1 tag
"Sometimes I don't feel very social and I just go to sleep."
– Ezra Koenig 
2 tags
1 tag